Poodle Skirt Pattern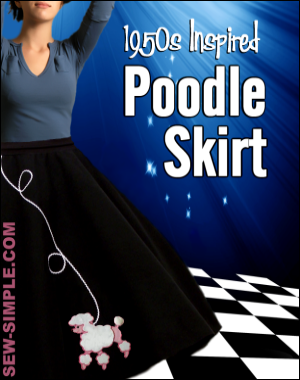 Maybe you want a poodle skirt for Halloween or a costume party. Or maybe you want it for a sock hop. Yay, sock hops! They're awesome fundraisers, did you know?
This poodle skirt pattern is easy to make. Seriously easy. I figure I've probably made close to a hundred of them for sock hops I coordinated as fund raisers for charity. But, I digress. (Nothing unusual there!)
This pattern contains pattern pieces and instructions for two poodle skirt patterns. The first pattern is a pull on poodle skirt with elastic waist. Very, very fast to make. The cutting take longer than the sewing, and there's only one piece to cut. I've included all sizes from wee toddler up to women's XL.
The second pattern is for a fitted poodle skirt with zipper at the back. That one I didn't make in children's sizes – they grow too fast and the elastic waist version is better for kids. But it's available in women's sizes from the teeniest waist to the largest. And instructions to customize if your waist measurement falls between sizes.
I've also included the pieces to assemble the adorable poodle in 5 different sizes from wee baby sized to a really big poodle so you can look like Laverne. And if you're too young to remember the Laverne and Shirley show, never-mind. (or google it)
A peek inside: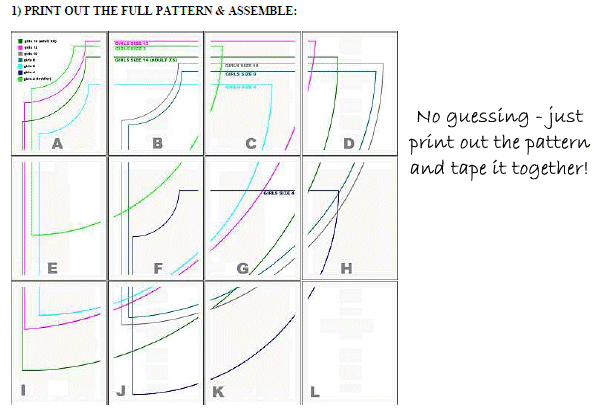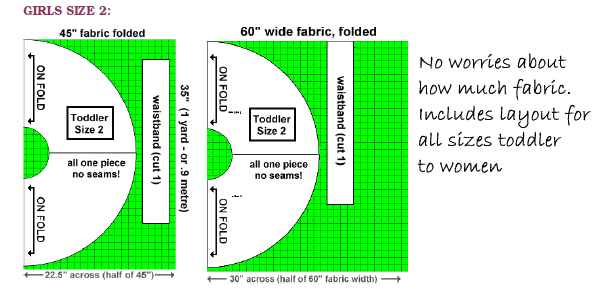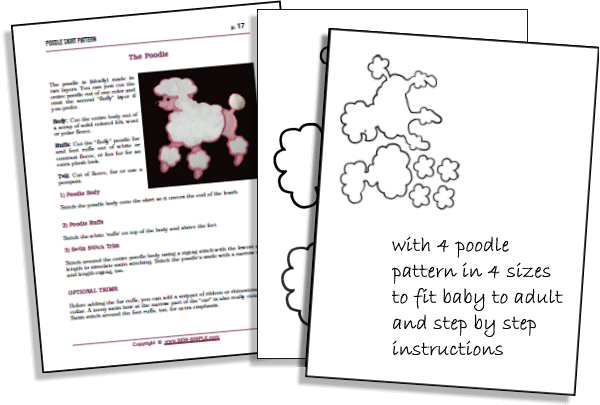 $8.99

Note: This is a print-ready .pdf pattern. Download immediately after purchase. Buy, print, sew! Billing services by Paypal