Sewing For Charity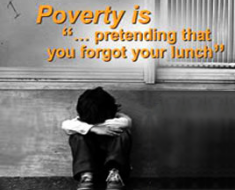 Sewing for charity is important all year, but never as important as when the season turns chillier.
Winter is coming. As we think of pumpkins and Thanksgiving, other mothers are worried because their children don't have warm winter clothing.
Over 1.5 million American children are homeless and 15 million live in abject poverty.
It's not much better here; 1.4 million Canadian children live in poverty, and 81% of single mothers with children under age 7 are unable to afford enough food or warm winter clothing. So many cold, hungry babies.
Sewing For Charity Helps

For a very small child whose Mommy can not provide enough, the kindness of a stranger can be the difference that makes the world a little more warm, and a little less ugly and harsh.

And sometimes, "new for you" just feels better than thrift shop. Little hearts get just as hungry as little tummies, and self worth needs feeding, too.
Sewing For Charity, Free Pattern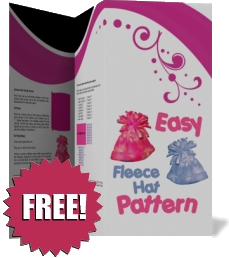 Can you help? Download my free pattern and make a hat for a child in need. Drop it off at any charity that helps those who struggle. For the small cost of a half yard of fleece and a few minutes, you can help keep a child warm this winter. And, thank you!
Just tell me where to send it:
Note: I won't send you spam and junk mail. I hate that stuff, too. I might drop an email when I have a new freebie from time to time. I don't do the freebies on any schedule, but I try do a few every year. You'll like.

Don't have time for sewing for charity?
Perhaps you can pass the word? We need that, too. Very much. An email to a friend, a blog post or link to this page would be very appreciated. If you're linking, thank you so much… and please link with the words "sewing for charity" if you can!